The Lucky BINGO Corvette: Spreading Luck and Happiness at Monterey Car Week 2023
Press Release
Join us for an exciting event that will bring together the thrill of racing, the iconic charm of the Corvette, and the joy of spreading luck and happiness. Fresh from our historic victory at Fuji International Speedway in round 2 of GT World Challenge Asia with a C7 Corvette GT3, BINGO Racing is bringing the spirit of the "Lucky BINGO Corvette" to Monterey Car Week this August.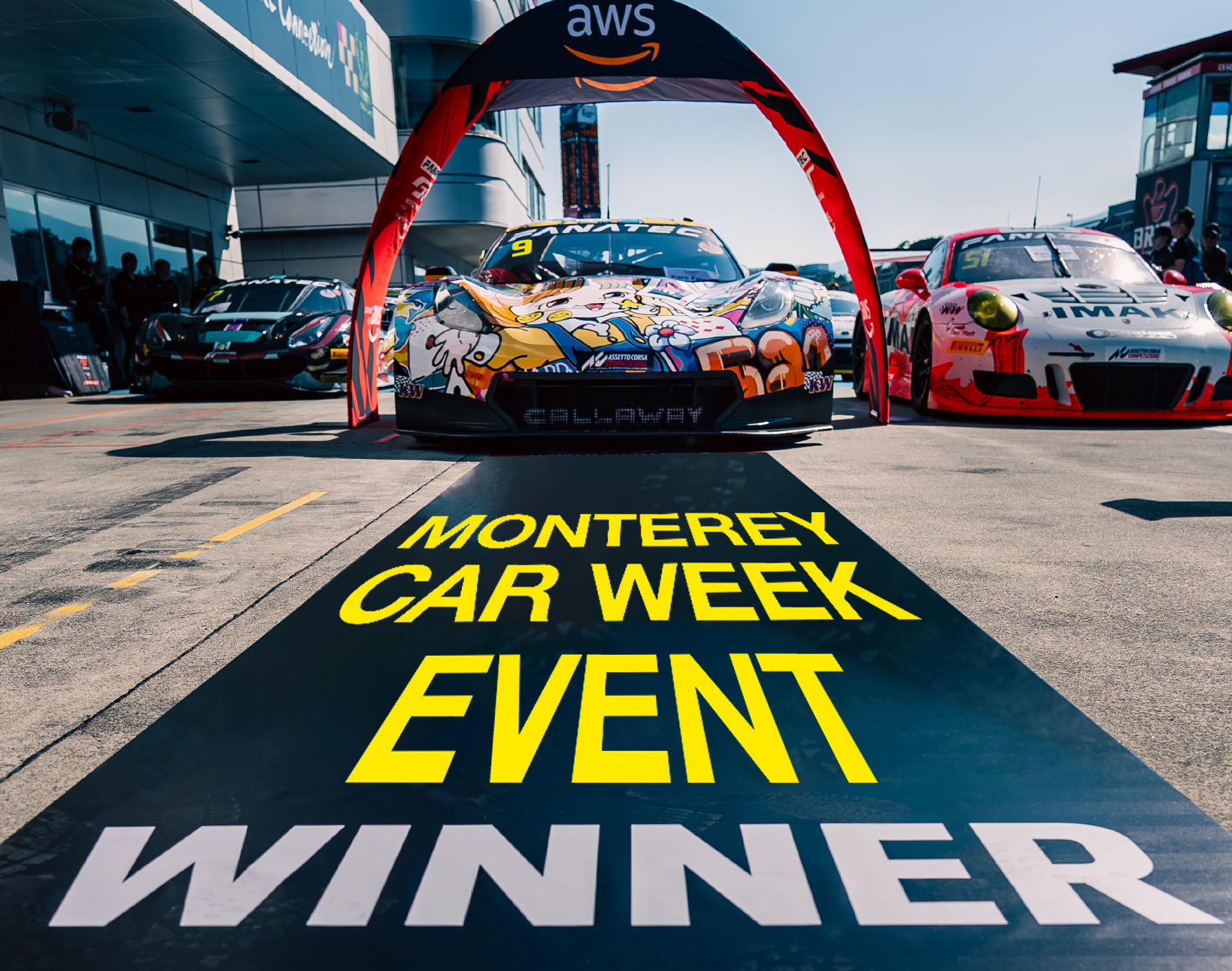 Inspiration for the event
First and foremost, we want to celebrate our fortunate victory in Race 1 of the GT World Challenge Asia round at Fuji International Speedway (first C7 Corvette win in an SRO organised event). You can learn more about our win here!
We also want this event to serve as a tribute to the late Reeves Callaway, a dear friend, and visionary founder of Callaway Cars. We wish to celebrate the undeniable mark he left on the automotive world.


Spreading Luck and Happiness
We aim to extend the joy and good fortune we felt during our victorious journey and collaboration with the Callaway team, Nicola Bulgari, Ed Welburn and of course Reeves Callaway, as well as our lucky token PANJAN (representing a maneki neko/lucky cat) to all of you who have cheered for us. So we prepared something truly special and can't wait to share it with you!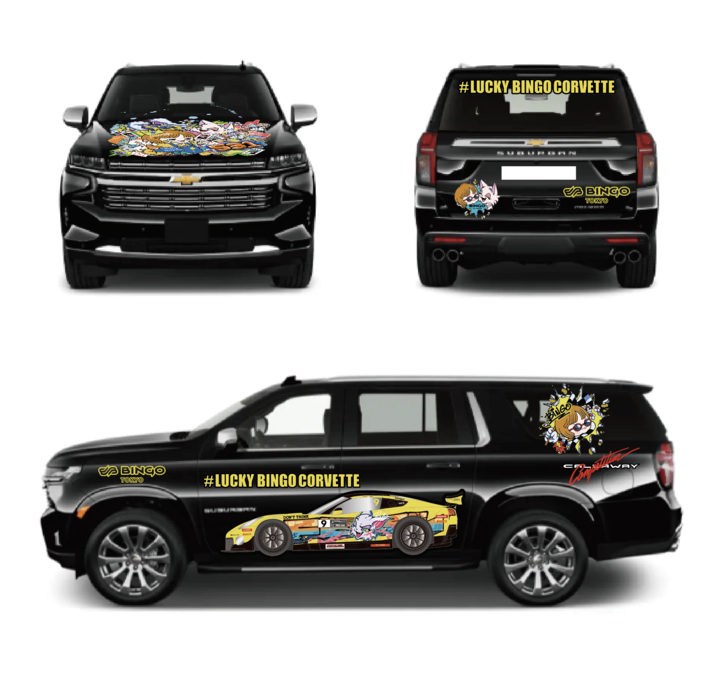 Keep an eye out for our Suburbans featuring Lucky BINGO Corvette designs cruising around. These eye-catching designs are the brainchild of PANJAN, a sensational webtoon of a cat artist who wants all humans and animals to happily coexist. With over 2 million followers and a staggering 27 million likes on TikTok.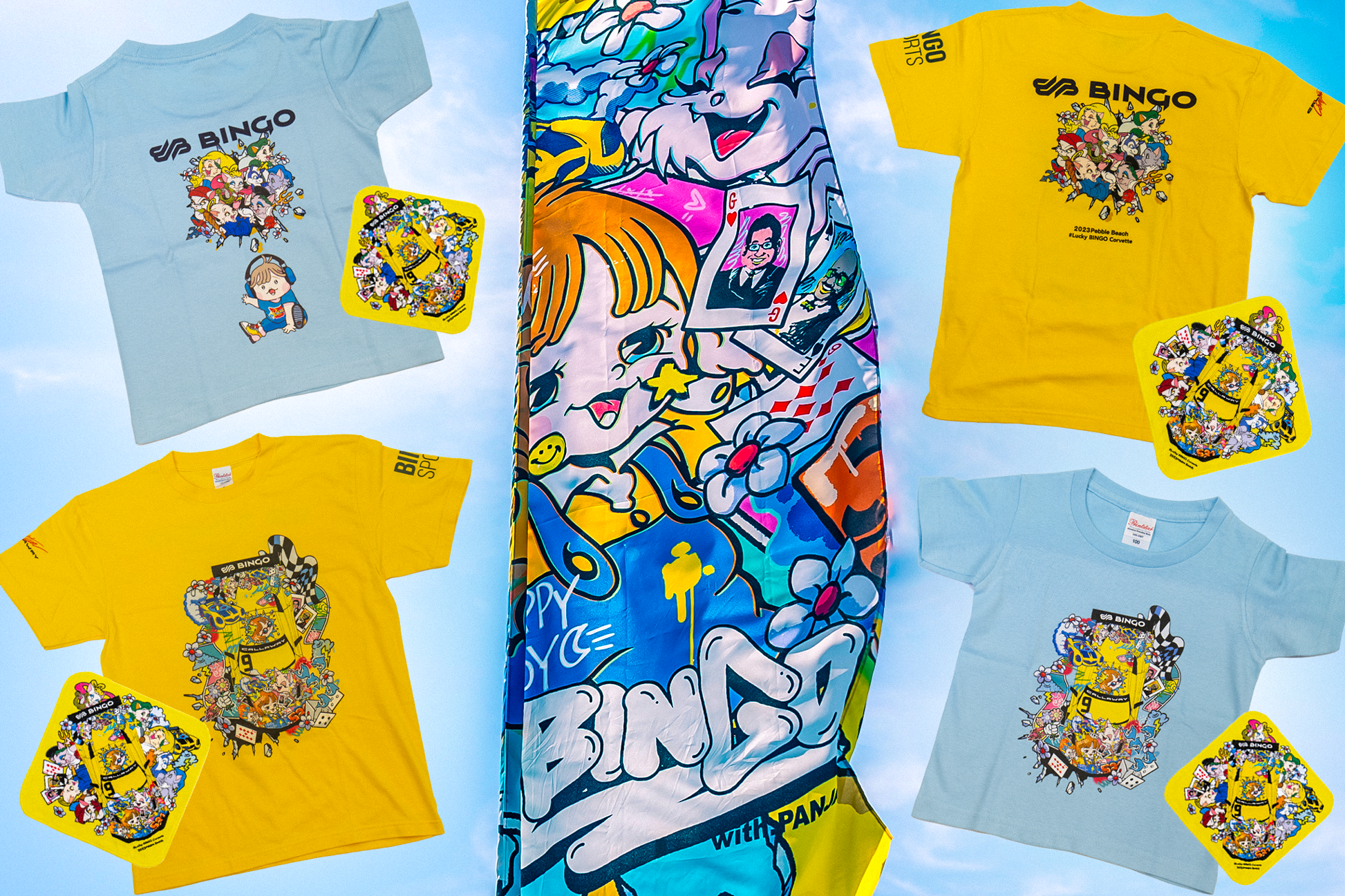 If you spot us, share a smile and wave, to receive T-shirts, pass cases, children's handkerchiefs, and other limited goodies with special PANJAN/Lucky BINGO Corvette designs as our way of expressing gratitude for joining in the celebration! In return, we would appreciate it if you could share your photos of the event on your social media accounts and allow us to share the content on our accounts as well (post your photos with this hashtag: #luckybingocorvette).

Furthermore, we've put together a unique magazine featuring our collaborative art car projects with highly inspiring Japanese artists. The magazine also includes a collection of exquisite photo art by our esteemed photographer, whose work will be displayed and available for purchase. To top it off, you will be able to read a message from Ed Welburn, the figure behind the legendary design of the Corvette.
All this and more will be available at Monterey Car Week from August 15th to 20th.
Our detailed route will be announced on August 14th, so please follow us on Instagram to keep up with the latest information regarding this event!
Let's spread luck and happiness together! See you at the Lucky BINGO Corvette event!