Mitsubishi Lancer Evolution
Blogpost
The Mitsubishi Lancer Evolution has cemented its status as one of the greatest and most successful Japanese sports cars of all time. Across different generations, there have been incremental improvements that made every Evo model unique from one another. Its critical acclaim has been proven through its rally success, most famously with Tommi Makkinen, and its presence in video games and movies has only increased its popularity. Its closest, and most famous rival has always been the Subaru Impreza WRX STI, with both models having several features  in common – a four-door sedan body powered by a turbocharged 4-cylinder engine with four-wheel drive, rich rally pedigree.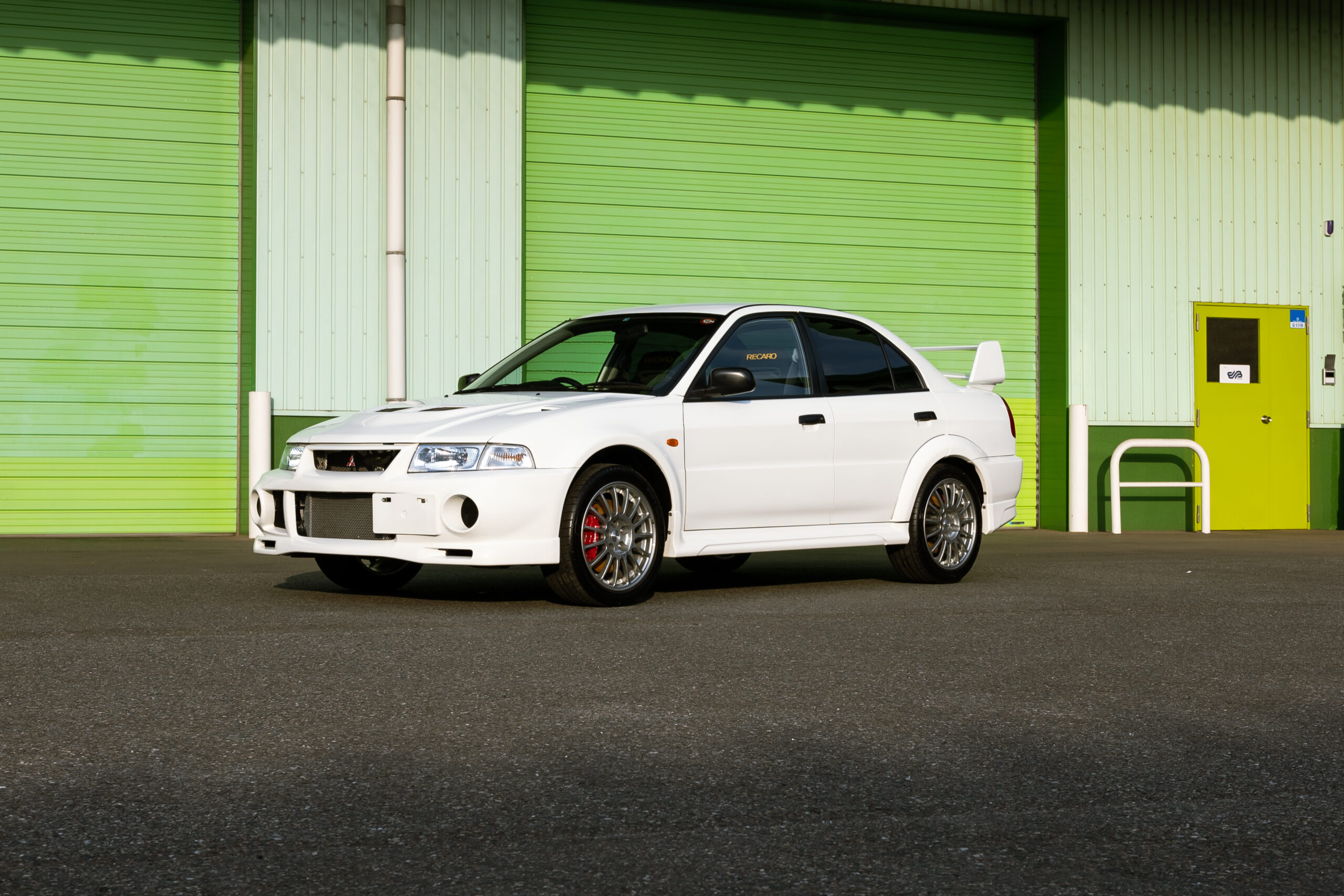 One of the most popular, and arguably the purest Evo are the RS versions. RS stands for 'Rally Sport,' which this model is essentially the closest to its homologated WRC counterpart. The RS version is completely stripped out for competition, meaning any creature comforts found on higher-trimmed models were removed. Among those features were the power windows, replaced by old-school hand-crank windows, as well as sound-proofing panels and keyless entry. Another difference are the unpainted mirrors and door handles, as well as steel wheels as standard. Removing these features helped the RS model to save more weight, and make it even faster than the higher-trimmed models, despite the 4G63 engine not gaining any performance improvements.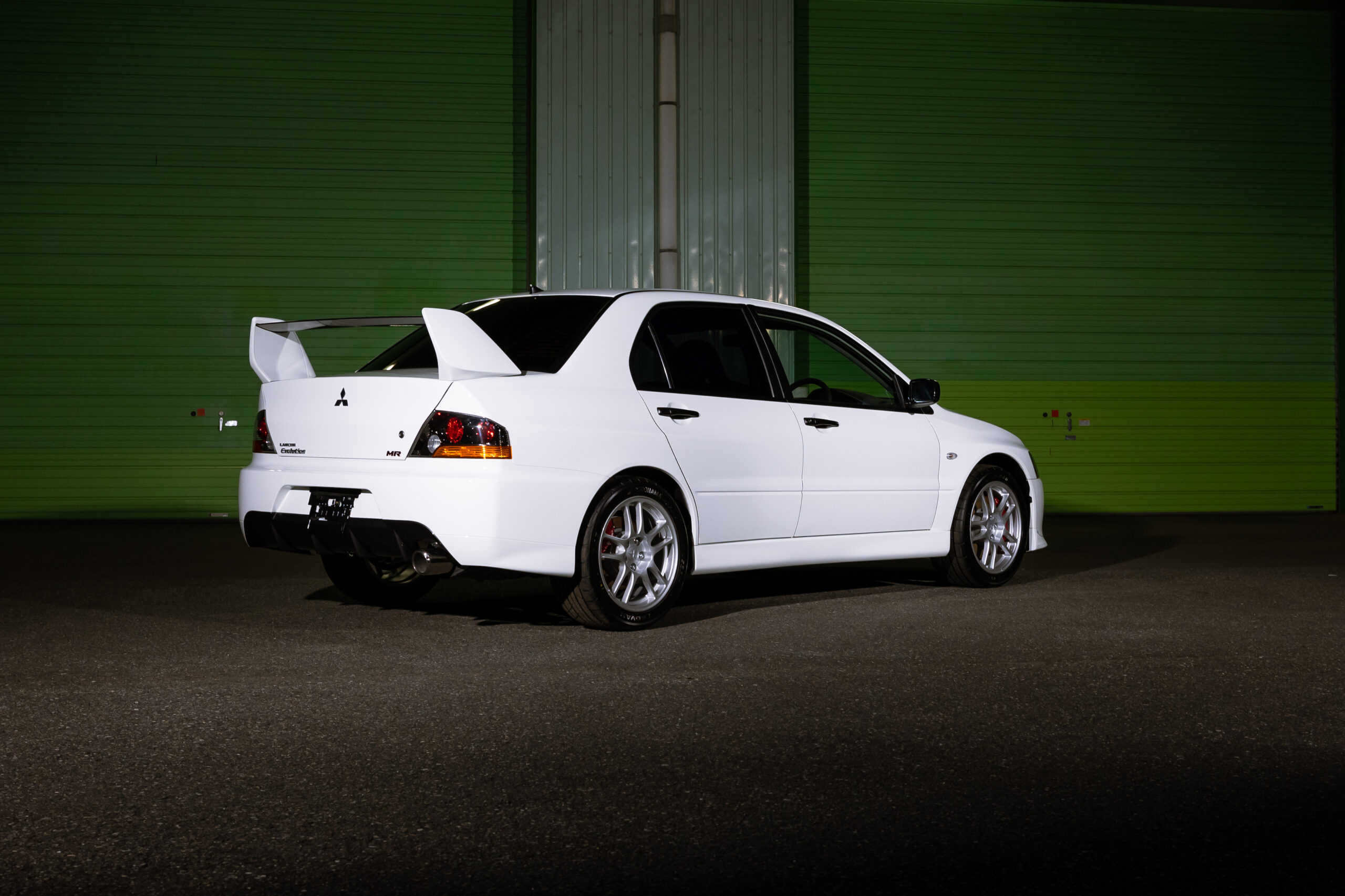 We are excited to show you the two Lancer Evolution RS models we have available for negotiation.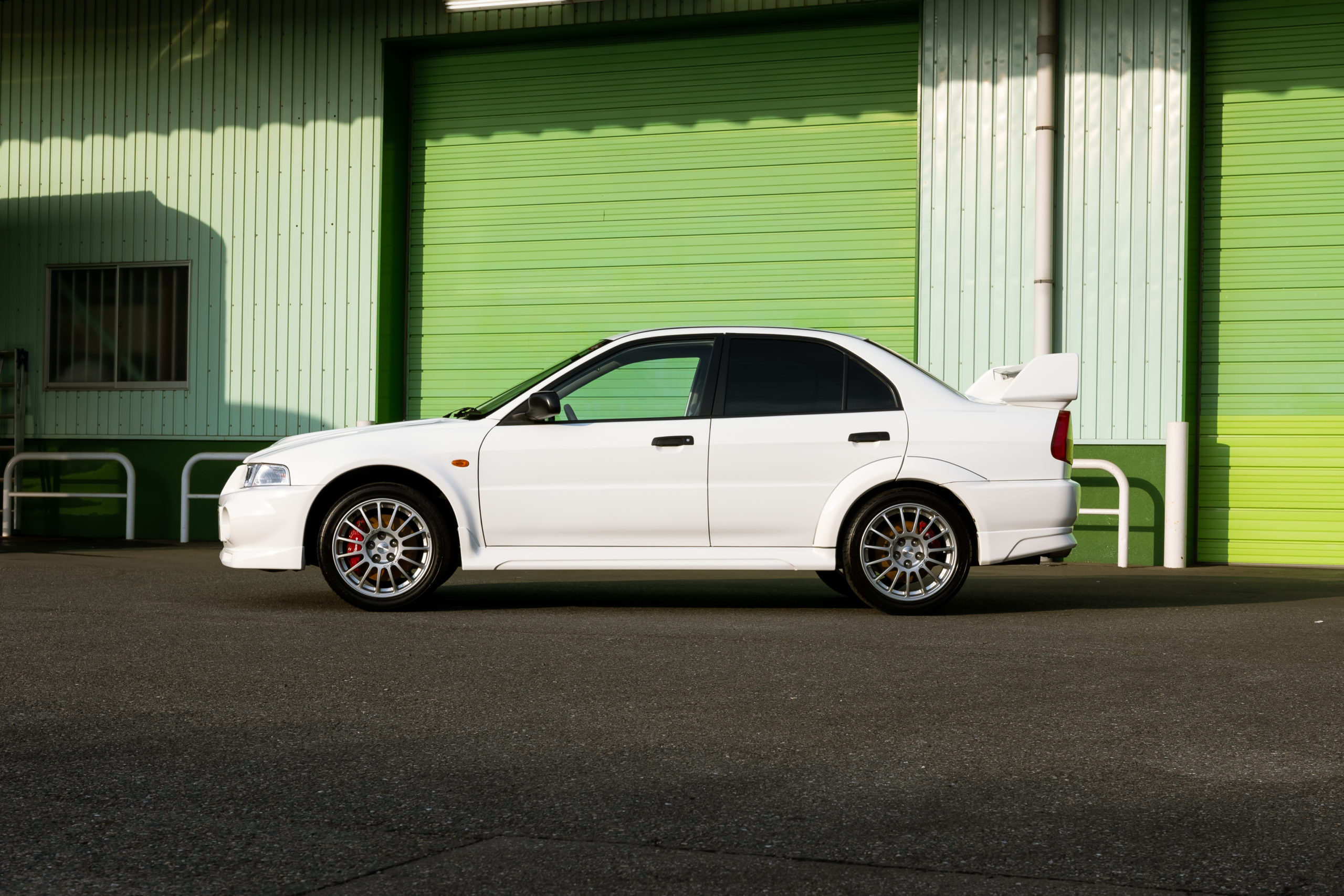 1999 Lancer Evolution VI (RS) 
The Lancer Evolution VI was introduced in 1999 and was designed for Group A homologation for the FIA World Rally Championship. Mitsubishi became 1999 WRC champions with rally legend Tommi Makinnen at the wheel of the Evo VI, with one of the wins being at the season-opener in Monte Carlo. Makinnen scored a further 6 podiums, and secured his 4th Driver's Championship title for the Japanese manufacturer.
While the car is based on the same platform as the Evo IV and V, the Evo VI was improved in several places. The main focus with this generation was to improve cooling and durability of the 2.0-litre DOHC intercooler-turbocharged 4G63 engine, by sporting a larger oil pan, a massive intercooler, and installing new pistons and conrods, to name a few.
This Evo VI RS example has just 3,051km on the odometer. It features an exterior finish of Scotia White, fitted with 17-inch O.Z. Racing alloy wheels, Recaro seats and Brembo brakes.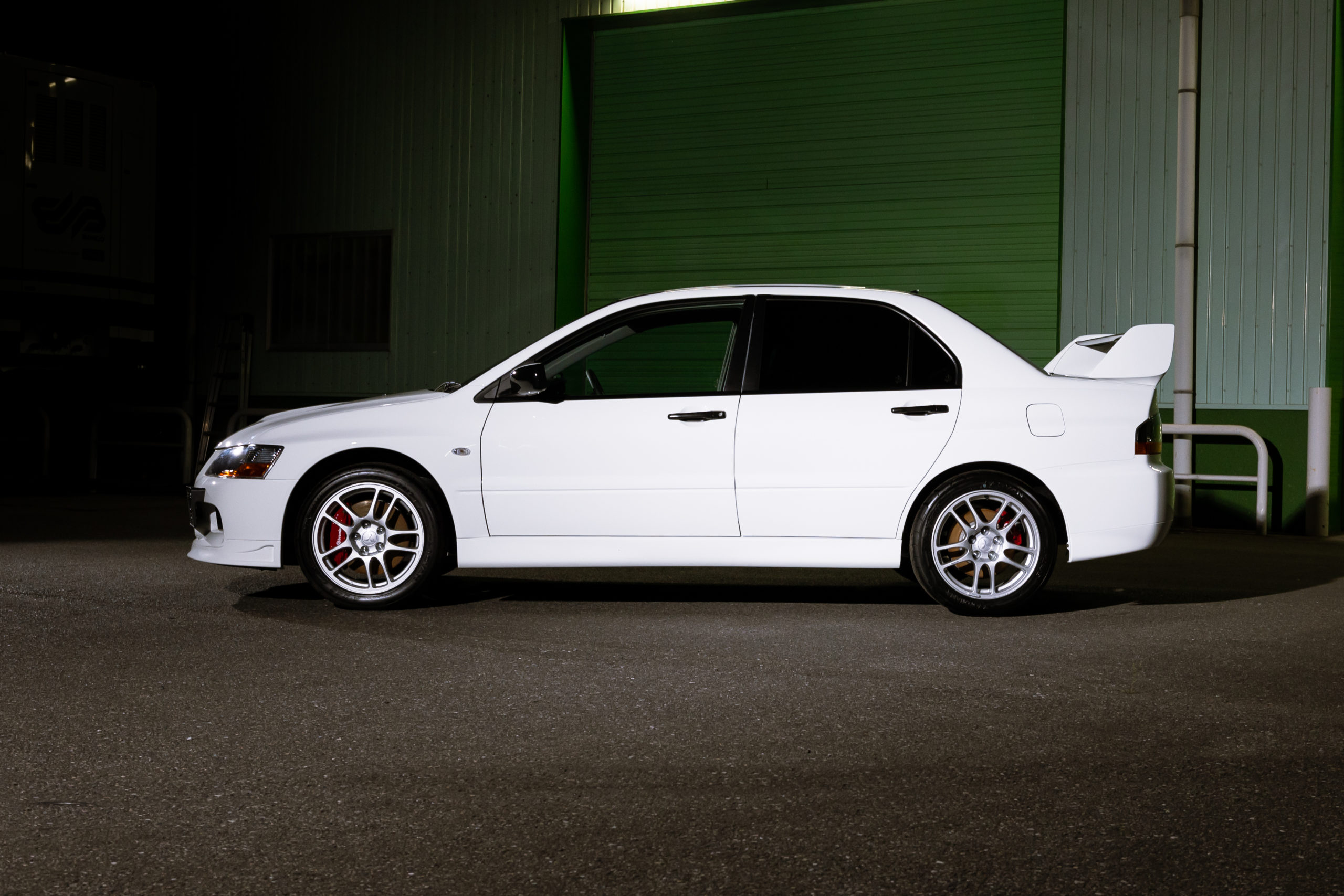 2007 Lancer Evolution IX MR (RS) 
The Lancer Evolution IX was unveiled simultaneously at the 2005 Geneva Motor Show and in Japan on March 3, 2005. The car is essentially an improved version of its predecessor, the Lancer Evolution VIII, and features a similar look but with enhancements to the engine, along with a black mesh grille that supports Mitsubishi's chrome 3-diamond logo, and a functional air vent on the hood, to name a few.
The Evo IX uses the same 2.0-litre DOHC intercooler-turbocharged 4G63 engine as its predecessors, but was fitted with a new variable valve timing technology called MIVEC (Mitsubishi Innovative Valve timing Electronic Control system). The Evo IX MR's engine has a turbocharger that consists of a titanium-aluminium alloy turbine wheel and a magnesium alloy compressor wheel. Apart from the engine, the Evo IX MR also got springs from Eibach and dampers from Bilstein, which allows ride height adjustments. Another feature that adds to the exhilarating driving performance is the Super Active Yaw Control (S-AYC), this system uses various sensors to detect yaw and determine how much power should be transferred to each wheel for improved traction cornering.
The MR stands for "Mitsubishi Racing," an exclusive label for Mitusbishi's highest-performance cars. The MR is available in two grades – GSR and RS, with the former featuring a 6-speed manual gearbox over the 5-speed manual transmission found on the RS model. Both GSR and RS models can be fitted with 17-inch BBS aluminium alloy wheels as a factory option.
This particular Evo IX MR RS model has only 11km on the odometer, making it one of the finest examples of a rare Lancer Evolution. The car is finished in Solid White and sports 17-inch Enkei aluminium alloy wheels, which was a factory option. Its interior has Recaro full-bucket seats complemented by alcantara and leather with red-stitching accents.